By now, you may have heard some buzz about CBD and CBG extracts and some of their amazing benefits for the brain and the body. CBD has become quite popular in recent years as people see and experience specific benefits for themselves. CBG is yet another compound that can be helpful as part of a comprehensive care plan, due to its neuroregenerative and neuroprotective properties.
General Benefits of CBD and CBG
CBD is an abbreviation for cannabidiol and CBG stands for cannabigerol. So, why would someone want to use a hemp extract such as CBD or CBG?
Most recently, CBD has been commonly used by people seeking relief from: 
anxiety,
Insomnia, and
chronic pain.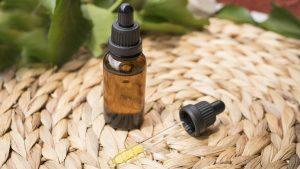 Additionally, early studies are linking CBG to therapeutic uses such as:
Treating neurodegenerative disorders (especially Huntington's disease)
Treating glaucoma
Killing drug-resistant bacteria
Reducing inflammation and inflammatory bowel disease.
Combatting disease and inhibiting growth of tumors.
How we use CBD and CBG at Austin Functional Wellness
At Austin Functional Wellness, we look to these compounds primarily for their potential effects on the brain, the gut, and inflammation throughout the body.
Brain Health
CBD has been used alongside other neurological treatments for Alzheimer's disease, malignant brain tumors, multiple sclerosis,  neuropathic pain, Parkinson's disease, and some difficult-to-treat childhood seizure disorders.
Phytocannabinoids are also being studied for use in cases of psychiatric and mood disorders, such as addiction, anxiety, depression, post concussion syndrome, posttraumatic stress disorders, and schizophrenia.
Gut Health
While non-psychoactive cannabinoids like CBD and CBG have only recently begun to be studied, early indicators are finding they may become useful nutraceuticals to help prevent and treat a wide range of gastrointestinal disorders. At least one study has found, for example, that cannabidiol may have reduced intestinal inflammation in mice.
Inflammation
The endocannabinoid system in every human is a system of neurotransmitters that bind to cannabinoid receptors. This system is responsible for anti-inflammatory and neuroprotective effects throughout the body. CBD and CBG are being studied for seizure prevention, modification, and/or suppression.
Specific CBD and CBG extracts we recommend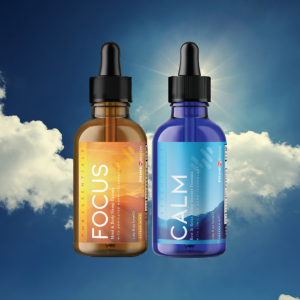 While there are many non-psychoactive phytocannabinoids products on the market today, it's important to know what you are getting. You want to know that you are getting a high-quality product and that what is stated on the label exists inside the product–that the levels of active ingredients are as stated. It's also preferred to find one that has undergone third-party testing to ensure it has no heavy metals or pesticides.
In particular, I recommend PrimeMyBody extracts. These extracts that contain both CBD and CBG in a single oil that can be ingested using a dropper. PrimeMyBody uses a proprietary Sonicated Nano-Technology™ delivery system to increase the body's ability to absorb the beneficial phytocannabinoid compounds. These activate what PrimeMyBody refers to as the body's Master switch, the endocannabinoid (ECS) signaling system. This network of neurotransmitters affects the organs, glands, and tissues throughout the body, helps control the body's psychological and cognitive functioning, and helps regulate the immune and nervous systems.
PrimeMyBody's hemp extracts are potent, pure, absorbable, and comparatively well researched. For example, in a study of former NFL players, PMB was found to have effects that correlate with improved speed of focus (attention), speed of information processing, and a faster visual response time. PrimeMyBody has also conducted research on military veterans who have reported similar successes over time.
Clearing up some common misconceptions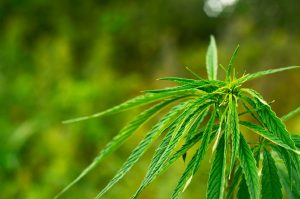 Please know that CBD and CBG compounds are not the same thing as marijuana itself. They come from the hemp plant — a cousin to marijuana — and have no hallucinogenic or psychedelic effects. If a cannabis plant contains less than 0.3% THC (the intoxicating cannabinoid in cannabis), the plant is legally classified as "hemp" according to the federal government. To be clear, neither CBD or CBG themselves cause a "high."
Further, a 2018 report from the World Health Organization has stated, "In humans, CBD exhibits no effects indicative of any abuse or dependence potential…. To date, there is no evidence of public health related problems associated with the use of pure CBD.""
Finally, CBD and CBG have been legal at the federal level since 2018. While the cannabis plant and hemp had been carefully controlled in the United States since 1937, a 2018 farm bill legalized the hemp plant and all of its derivatives.
Conclusion
In sum, CBD and CBG are legal, non-psychoactive, and are being found to have many benefits to overall health and wellbeing. Especially for anyone experiencing brain or gut issues.
For a free 20-minute consult to find out if CBD and CBG extracts might be right for you, please contact my office. If you'd like to try these for yourself, you can order hemp extracts directly from my affiliate site at PrimeMyBody.